The green economy is the latest buzz word in the environmental sector, this economic concept is driven to deal with the environmental hazards as well as ecological scarcities which would help in creating a sustainable environment. While the green economy is a new economic concept yet to be fully established, we have only very few influencers who are actively seeking the establishment of the green economy, these influencers have shown great interest in the creation of a sustainable future by actively pursuing the establishment of the green economy. In this article, we will be talking about some of the top 30 influencers of the green economy.
Here are the top 30 influencers in the green economy;
Sarah Butler Sloss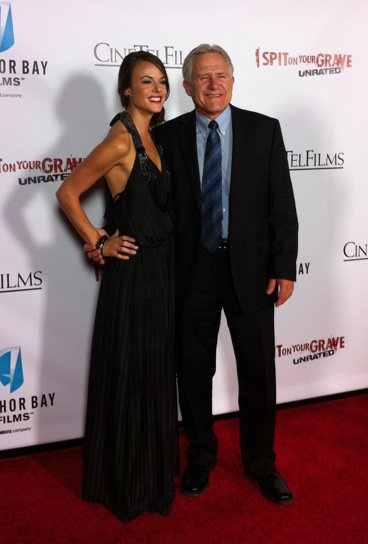 Sarah Butler Sloss is the owner and founder of the Ashden Awards for sustainable energy. She is a passionate supporter of the green economy and she has been a key player in the field of green energy for more than a decade, she started the Ashden Awards for Sustainable Energy initiative in 2001. Sarah has become popularly known for her contributions to climate development as well as the green economy. Her achievements includes influencing the global policy debates, carrying out advocacy and research in the field of sustainable energy.
Christiana Figueres
Christiana is the executive secretary of the UN Framework convention on climate change, she has been actively involved in global climate change issues. Christiana has also been a passionate supporter of the green energy having influenced green energy policies, her contributions to climate change has helped to establish the pivotal Paris Agreement in 2015. She recently helped to create the mission 2020, a program created to influence the urgency in climate change.
Leonardo DiCaprio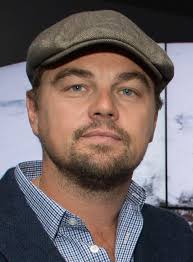 Leonardo DiCaprio is an award-winning actor and environmentalist who has produced a variety of movies that creates awareness about global warming. Asides his contributions in creating an awareness in movies, he has established his own foundation, "Leonardo DiCaprio Foundation, a foundation that has helped in making petitions for environmental and humanitarian issues, this petition comprises a variety of environmental issues such as forest preservation, healthy oceans, green energy and many more.
Al Gore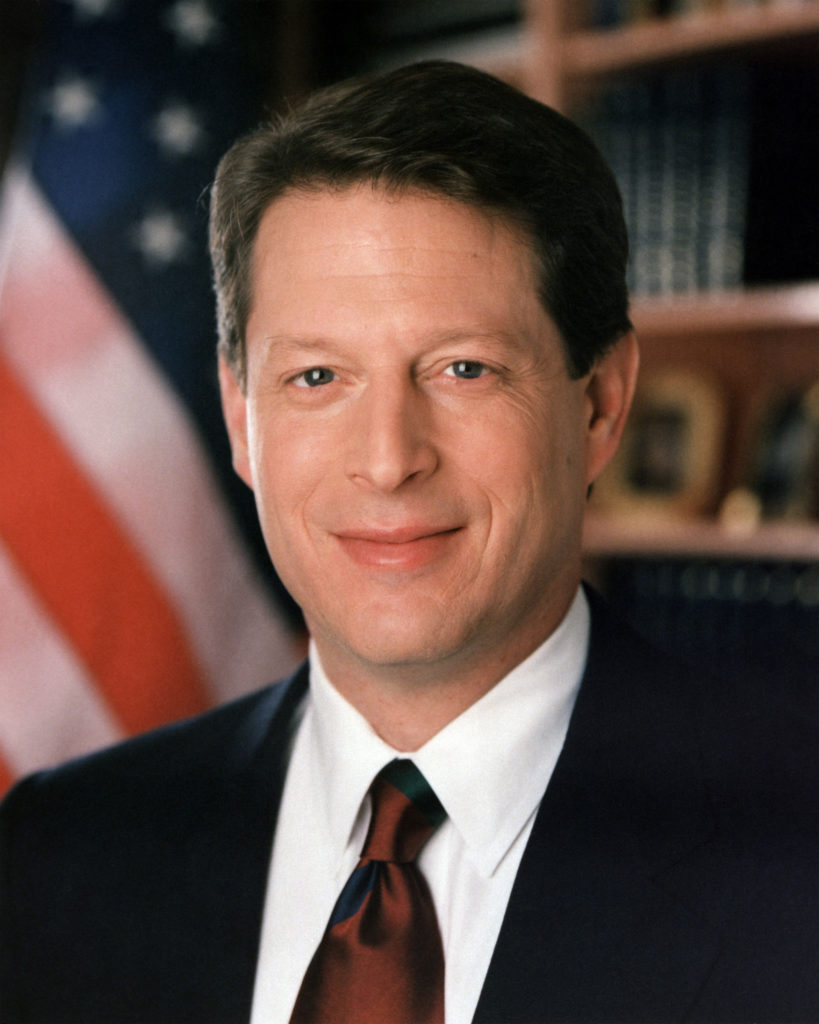 Al Gore is popularly known as the former vice president of the united states, Al Gore has been an active player in initiating the green economy, he has been actively involved in environmental issues, he led the first congressional hearings on toxic waste and global warming. He invested his profits from the Nobel peace prize into establishing Live earth, a program that is centered on raising funds for sustainability projects.
He also founded the non-profit group known as the Alliance for Climate Protection soldiers on; during this program, he was active on the streets, sensitizing the public about his most cherished cause and getting the approvals of volunteers, he performed these activities when was not attending to political issues as well as regulations.
Pierce Brosnan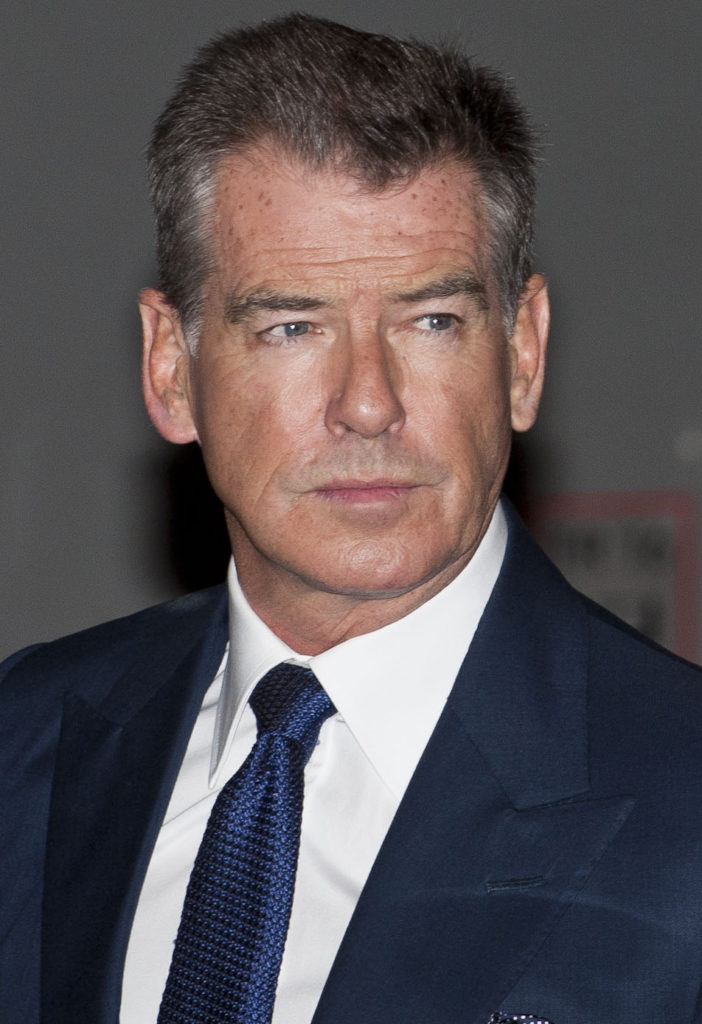 Pierce Brosnan is a passionate environmentalist who is an active player in ushering the green economy, he is a dedicated activist who has spent a large part of life attending to environmental issues and causes. Having worked with a variety of environmental groups such as the natural resources defense council, California Coastal Protection Network and Sea Shepherd. Pierce Brosnan has worked with his wife (Keely Shaye Smith) on a couple of environmental issues.
He has achieved a lot during the course of his years working on influencing the green economy, his name has been imprinted into the environmental hall of fame, celebrating his dedication to sensitizing the public about the need to attend to environmental issues as well campaigning against illegal environmental issues such as wetlands protection and many other illegal environmental issues.
Robert Redford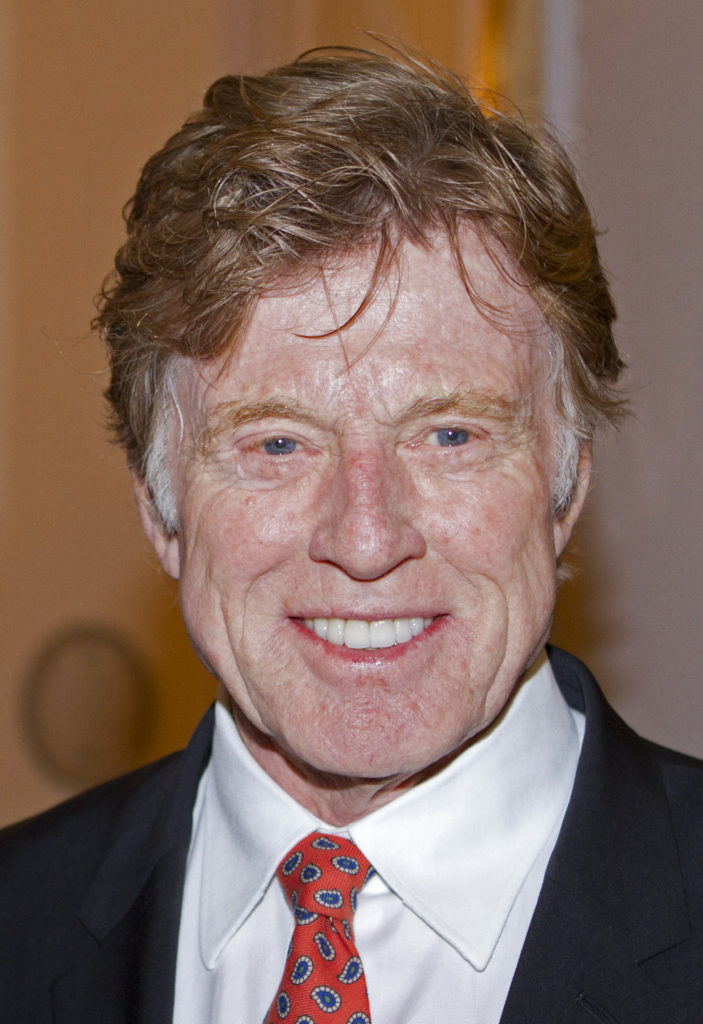 Robert Redford is considered to be one of the first celebrities to get actively involved in ushering the green economy, he has been listed by "Time" magazine as a Hero of the environment, he established the Sundance Preserve, an organization that deals majorly with protecting the North Fork Canyon in Utah. He has also been involved in spreading awareness on environmental issues through the media, he created an environmental inspired TV program "The Green", a TV show that targets issues relating to solar energy as well preservation of wildlife.
Debbie Dooley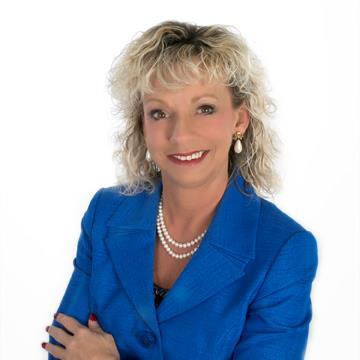 Debbie Dooley is a new dedicated environmental activist, she majorly focused on dealing with the use of clean solar energy. As at 2012, she discovered the environmental benefits of using the solar energy in Georgia, she realized using the solar energy offers more benefits, the use of solar energy was a cheaper option and it was a more effective option.
After making this discovery, Debbie Dooley has been involved in sensitizing the public and creating more awareness about the need to make use of solar energy rather than other electricity alternatives. She has played an active role in
she realized that solar energy is a better option for residents of Georgia, as she realized that using solar energy is cheaper and a more effective option, she decided she was going to create more awareness about solar energy. This path has led her to sensitize the public on the need to use green energy.
Barbara Boxers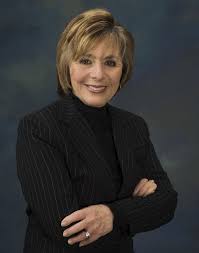 Barbara Boxer's is the current chair of the U.S Senate environment and public works committee, she is dedicated to environmental issues and how they affect the society, she has influenced one of the strongest climate bills in Congress and she has addressed the need to focus on the green economy during the course of campaigning about environmental issues. She has a reputation as a key player in environmental development in California. One of her major influences was coauthoring a 2001 law which is centered on transforming and renovating polluted industrial lands. She also spearheaded the process of filing charges against toxic gasoline additive MTBE.
Michael Bloomberg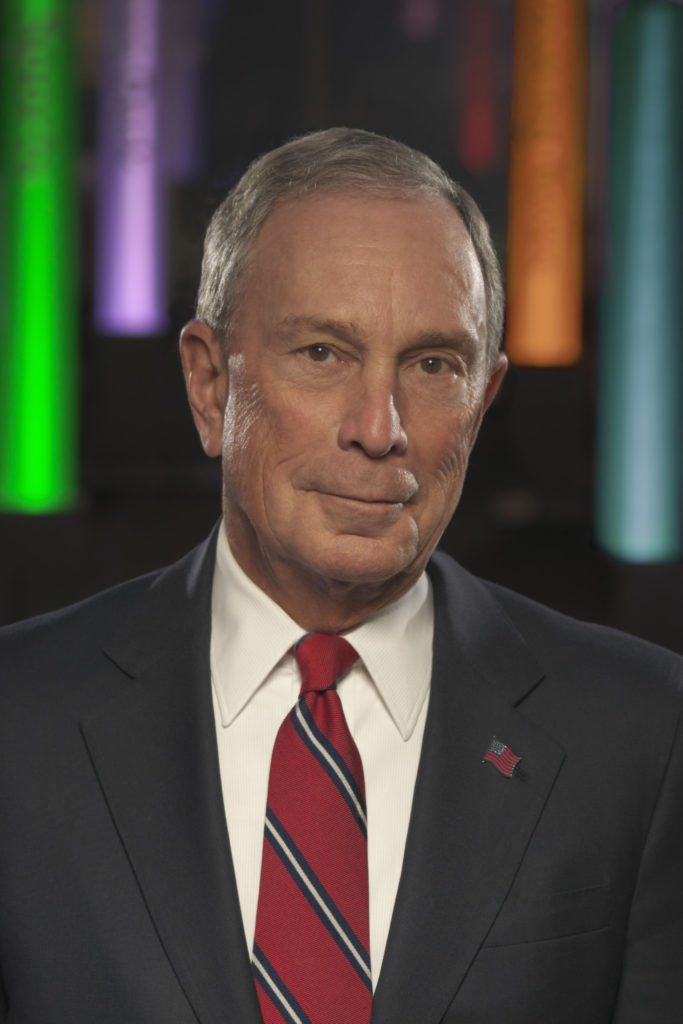 Michael Bloomberg is a politician, businessman and a passionate green environmentalist who has initiated a variety of environmental development programs, he revealed the "25-year sustainability plan" with an aim to lessen the greenhouse gas emissions in New York City, which would help to reduce gas emissions by 30 percent by 2030. He has other green initiatives he has worked on and they comprise switching the city's taxi fleet to hybrids, pioneering the world's first free flow tidal power turbines off Roosevelt Island. With all these achievements under his belt, Michael Bloomberg is a key influencer in the green economy.
Angela Merkel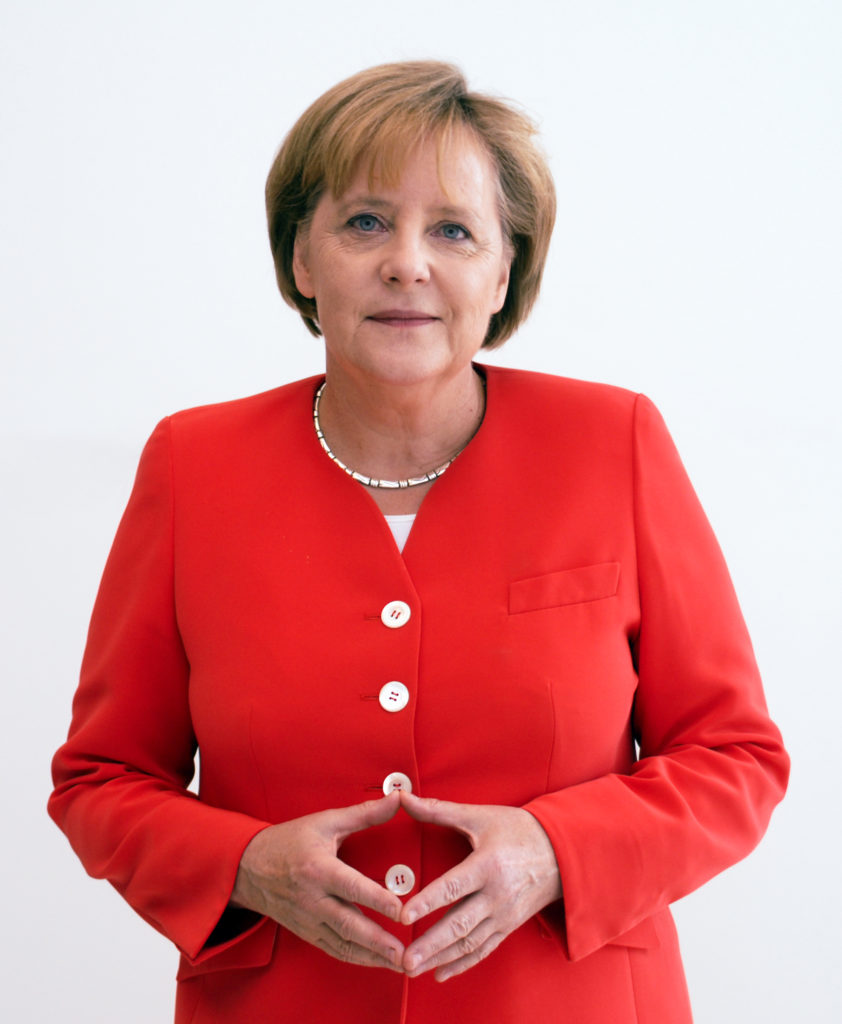 Angela Merkel is Germany's chancellor and a former environment minister, she has been actively involved in advocating for actions against climate change. She is the pioneer of the EU. the green-energy pact, which has helped to create satisfying results.
The aim of the pact is targeted at reducing carbon emissions by 20 percent by the year 2020. She also actively persuaded George W. Bush into implementing the initiative which would help united states cut greenhouse-gas emissions by 50 percent in the year 2050.
Wangari Maathai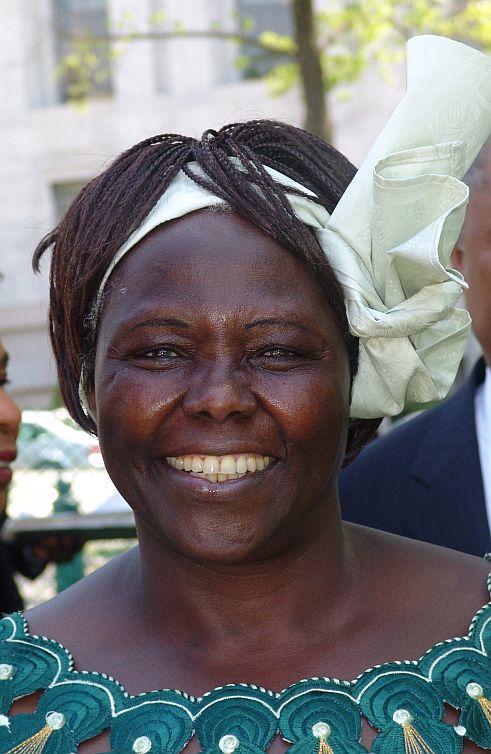 Wangari Mathai is a member of the Kenyan parliament and a one-time presidential candidate, she has actively been involved in pursuing environmental change and she founded the green belt movement, an initiative that has inspired Kenyans to plant 30 million trees since it began in 1977.
Helen Clarkson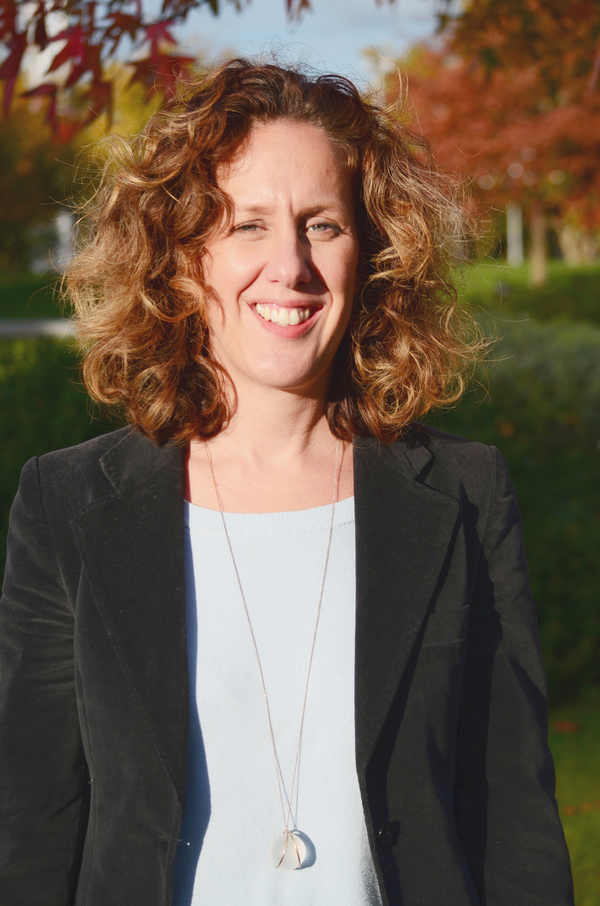 Helen is a co-founder of one of the most successful business focused climate nonprofit organizations. As a dedicated leader of the organization, she has been involved in a couple of environmental projects that aim at establishing a green economy.
Arnold Schwarzenegger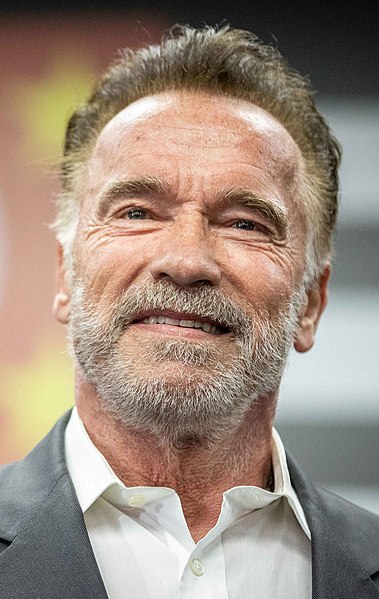 Arnold Schwarzenegger influenced the establishment of the green economy in California during his tenure in office as a governor, he was able to make California a leading state in environmental development, he signed into law the global warming solutions Act of 2006, with an aim of reducing greenhouse-gas emissions 80 percent below 1990 levels by 2050.
Ken Yeang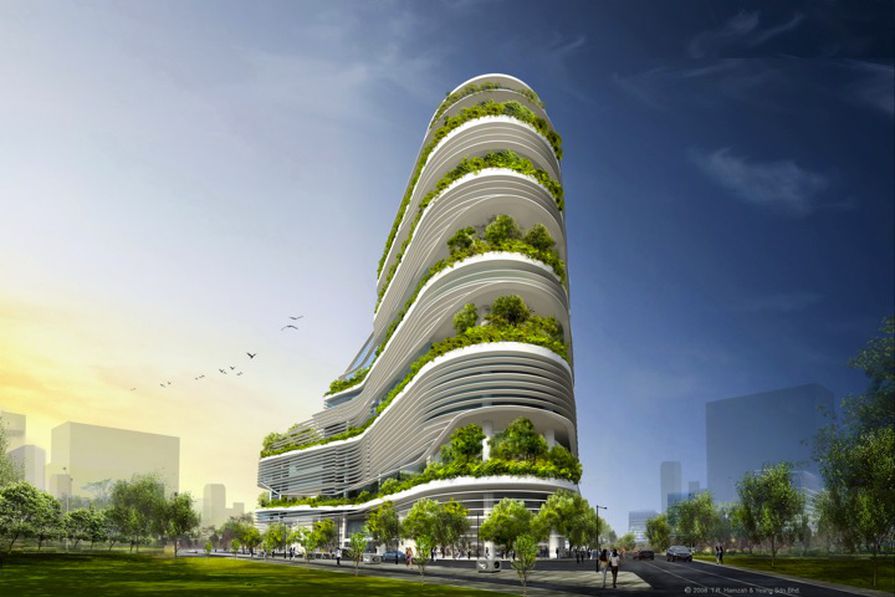 Ken Yeang is a sensational green skyscraper architect. He has established a name for himself as an eco-friendly architect driven to create a sustainable environment by using ecological materials. The major purpose behind the idea of using eco-friendly products is to enable building run as complete ecosystems which will, in turn, require less external energy supply.
Amy Mount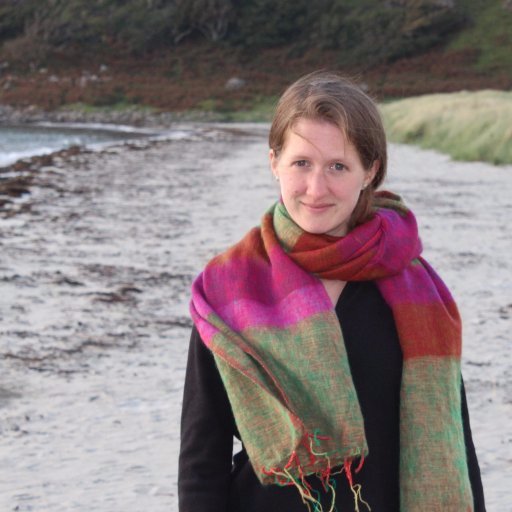 Amy mount is the leader of the UK unit at the green alliance, she is actively involved in U.K's environmental protections as well as climate issues. She has shown great enthusiasm and determines to change the environmental sector as she has become a force in the environment's voice in politics.
Alexandria Ocasio-Cortez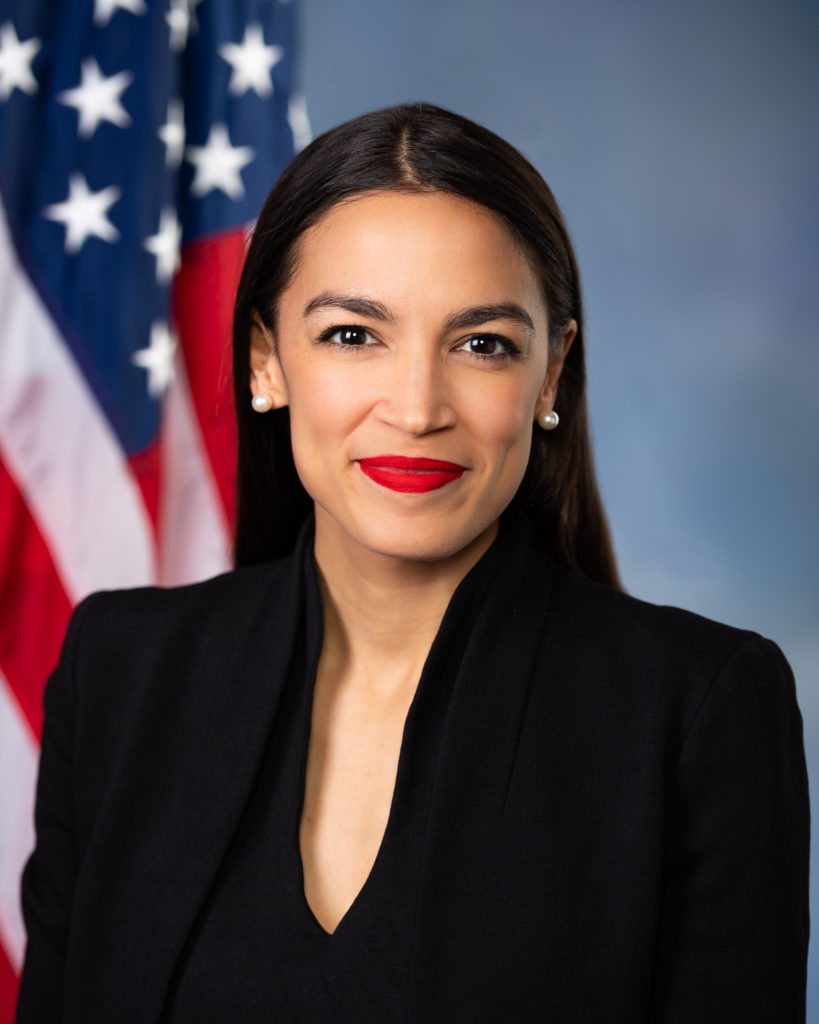 Alexandria Ocasio-Cortez is a congresswoman who is actively involved in climate change and green energy, she pioneered the "green new deal", an idea that will address climate change through investing in large-scale infrastructure projects which will help the country make a transition from fossil fuels to renewable energy. This program will eliminate greenhouse-gas emissions from transportation while always helping in creating jobs.
Rob Ward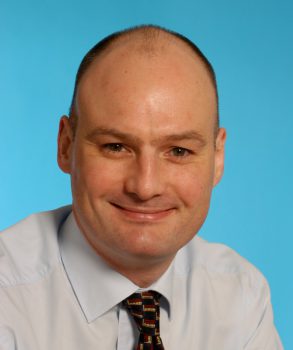 Rob Ward is a policy and communications director of the Grantham Research Institute on climate change and the Environment at the LSE. He is an active player in climate change and crisis, he has also played an important role in fighting for the green economy.
Barbara Buchner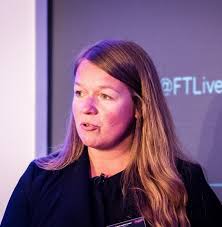 Barbara Buchner is an Austrian economist and the executive director of the climate Finance program at Climate Policy Initiative. She has tenders climate and energy ideas to leaders around the world. She has played a major role in influencing the green economy through establishing the San Giorgio Group, which is focused on uniting green financial institutions with the World Bank Group.
Connie Hedegaard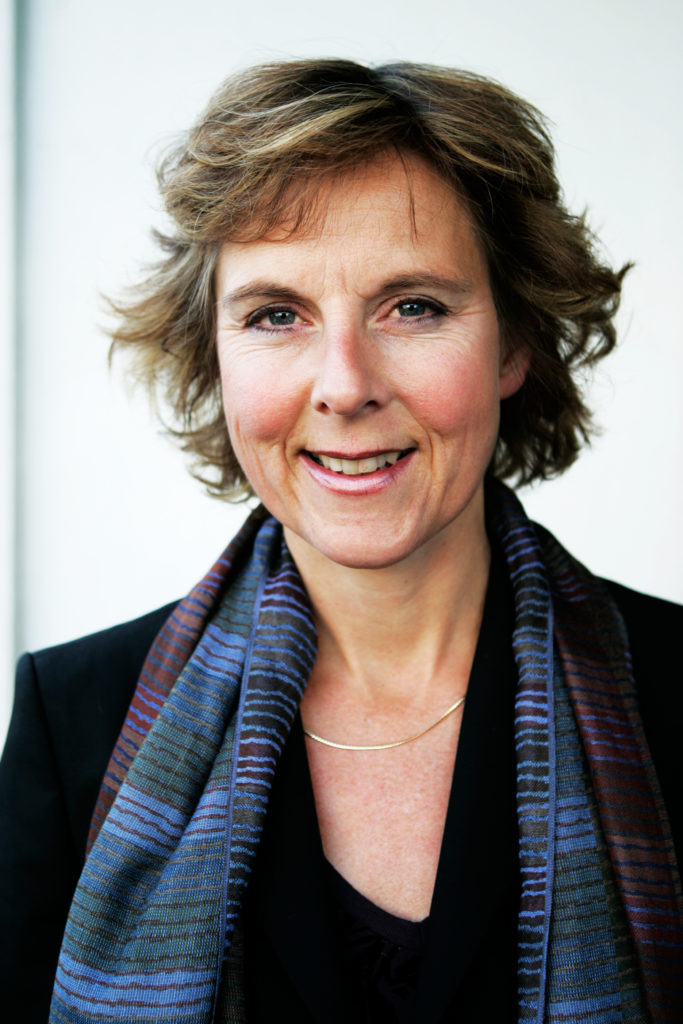 Connie Hedegaard is a chair and board member of a variety of foundations that are centered on green initiatives. As of 2010 to 2014, She represented the EU in international climate negotiations as the European commissioner for climate action. She was elected as the minister of environment to Denmark between 2004 to 2009 and she has been responsible for leading the UN climate change Conference in Copenhagen in 2009.
Elon Musk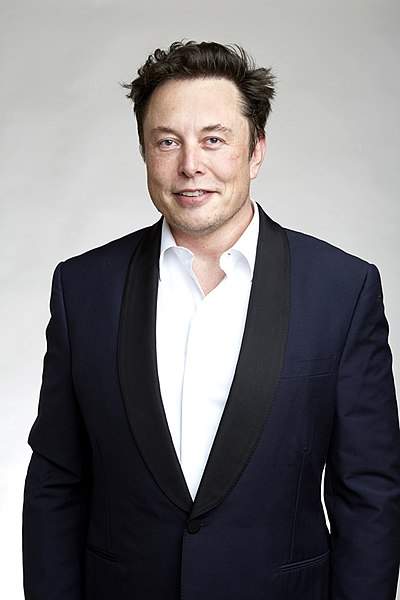 Elon Musk is an entrepreneur who serves as the major investor and chair of the board at Tesla Motors. The company plans to influence the US auto industry and influencing the green economy by curtailing CO2 emissions, this would be achieved by removing the combustion engine and petrol tank and replacing them with lithium batteries.
Jamie Oliver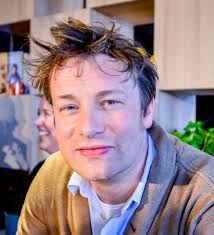 Jamie Olivier is a chef and TV personality but he is also known as a health and environmental campaigner in Native England. He has played an important role in creating awareness about the green economy, his TV show "America Road Trip" has become the first fully carbon-neutral TV show in the US. He has also been a part of various initiatives worldwide, such as wind power schemes in China and many more.
Adrian Grenier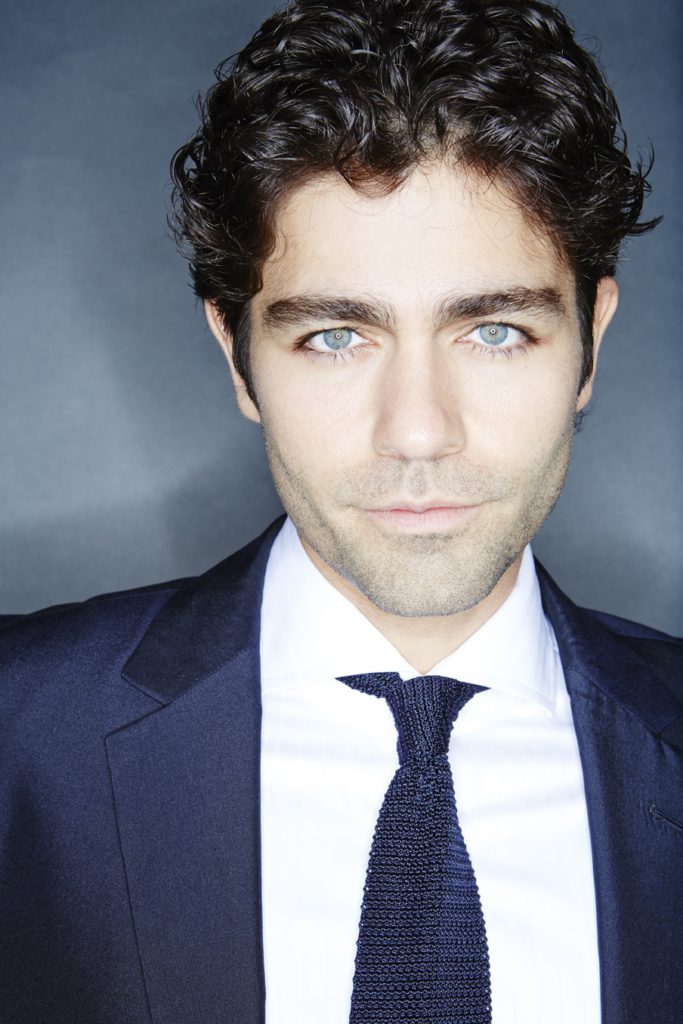 Adrian Grenier is an actor who has recently won awards from Global Green USA and opportunity Green for his contributions to supporting green living, he has worked on a website "SHFT" that aims to advocate the green economy through traditional and social media.
Justin Trudeau
Justin Trudeau is the current Canadian prime minister who is actively involved in creating a green economy, he recently announced a national price on carbon, this move is one of the most efficient ways to reduce greenhouse gas emissions. He has also embraced clean energy as a tremendous opportunity for Canada.
Ken Livingstone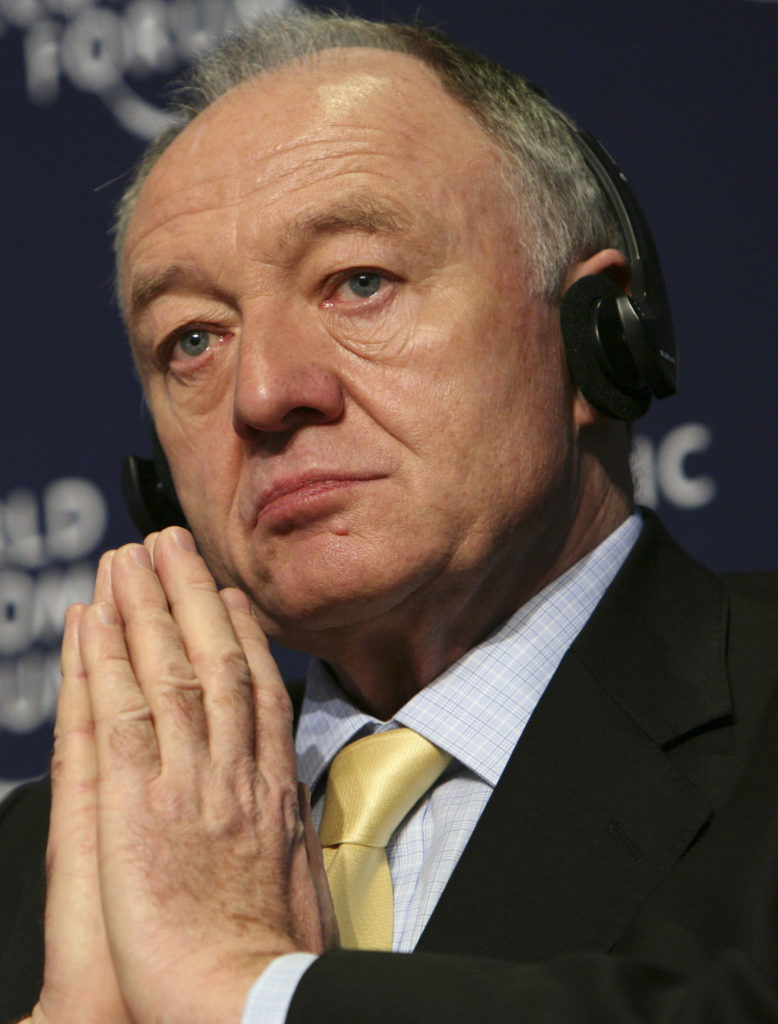 Ken Livingstone a left-wing London Mayor has new ideas concerning implementing the green economy, with a drive to make his city the greenest in the world, Ken Livingstone levied tax on vehicles entering the city center during normal weekday work hours, this will help reduce climate issues drastically, he has also pledged about 90 million dollars in the 2008 programs to fight climate change.
Mahama Kappiah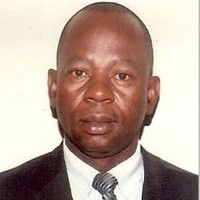 Mahama Kappiah is the executive director of the economic community of West African States (ECOWAS) center for Renewable Energy and Energy Efficiency, an organization with the aim of improving access to affordable and clean energy in West Africa. He has actively been involved in creating a green world and he is the recipient of the 2017 African Energy leader Award and the 2017 Green Future Leadership Award.
Felipe Calderon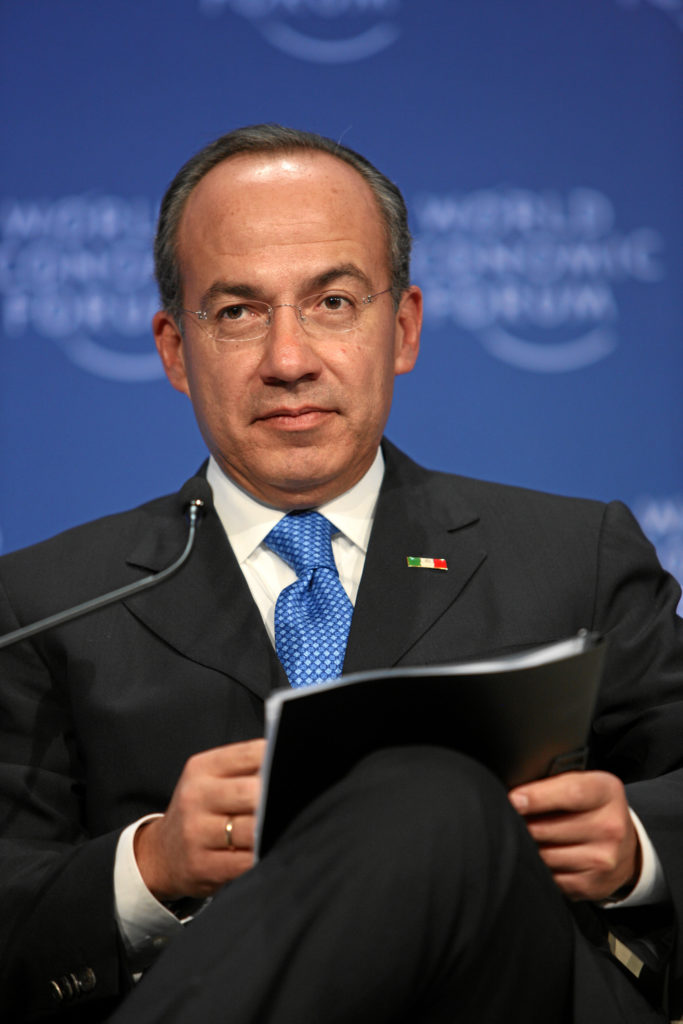 Felipe Calderon serves as the president of Mexico, he has been instrumental to the development of a green world and he has been actively involved in sensitizing the public on the need to take action on climate change. He serves as the chairman of the Global Commission on the Economy and Climate, which is focused on building economic action on climate change.
Greg Nickels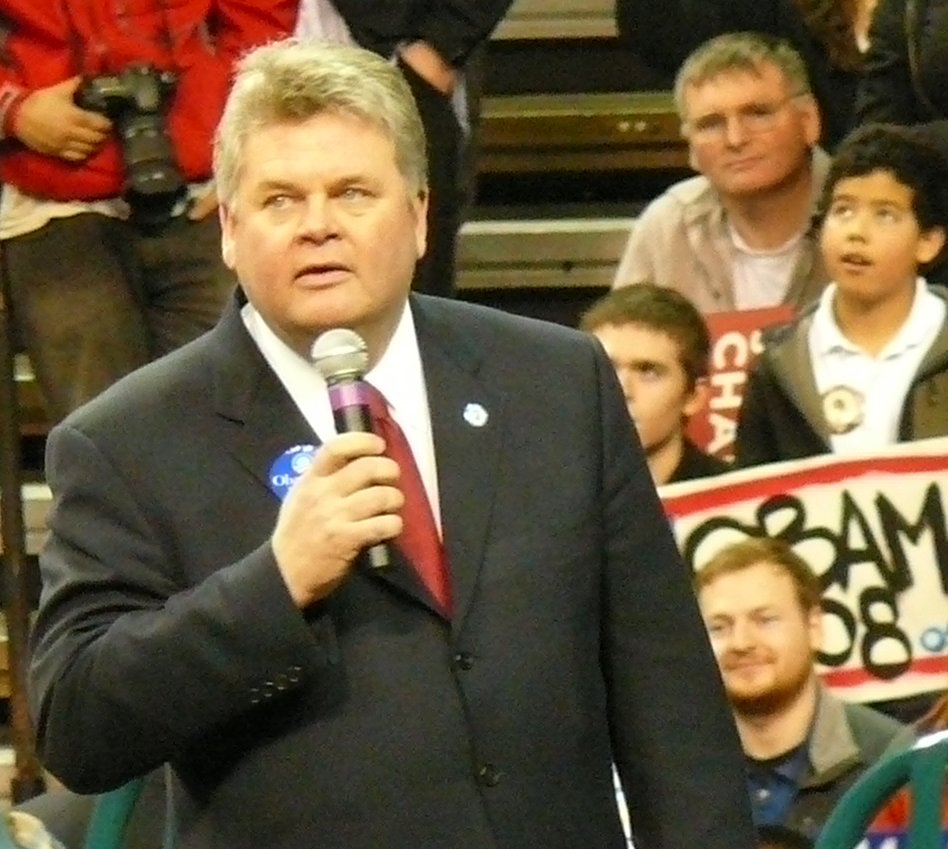 Greg Nickels serves as the mayor of Seattle, he initiated the U.S Mayors Climate protection agreement, which involves a group of 496 municipal leaders who have agreed to meet the Kyoto Protocol target of a 7 percent reduction in greenhouse gas emissions. Greg Nickels aim is also to increase the number of trees in the Emerald City and improve bike and public transportation options.
Robert Hertzberg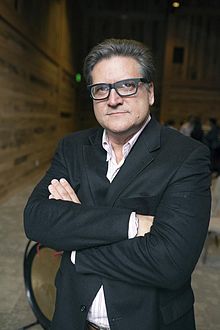 Robert Hertzberg is a businessman and founder of Venture capital firm Renewable Capital, this company has allocated a huge amount of money into renewable technologies. He is also supporting a company in Cardiff that produces solar cells that do not need direct sunlight to generate electricity. Bob is actively involved in sponsoring renewable technology ideas that will reduce gas emissions.
Henry Waxman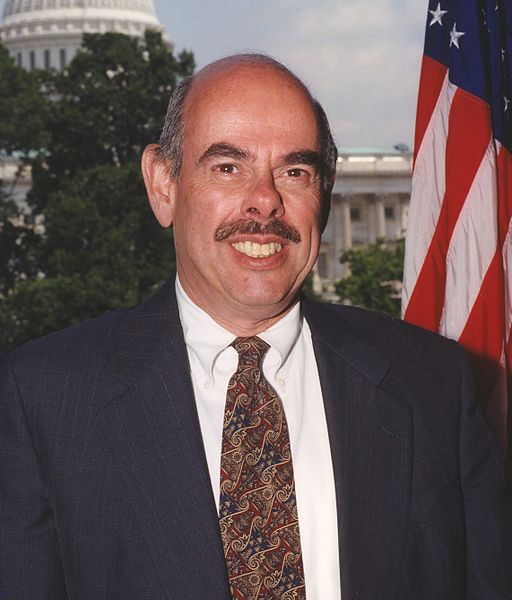 Henry Waxman is a California representative, championing the toughest climate bill known as the safe climate act, this bill is aimed at reducing emissions at 2009 levels and gradual reductions through 2050 in other to bring the U.S. to 80 percent below 1990 levels. Waxman is an active supporter of environmental cases, he has dealt with the Clean Air Act, the lead contamination Control Act, and others.
Cate Blanchett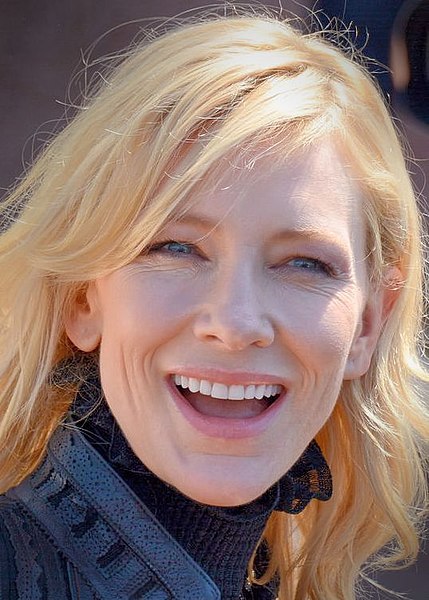 Cate Blanchett is an actress and active supporter of the green movement, she was part of the "greening the wharf" project, a project that oversaw 1,900 solar panels being installed in the Wharf Theatre at Sydney's Walsh Bay. This technique coupled with rainwater harvesting helps to produce the theatre's electricity thereby eliminating the usage of carbon.